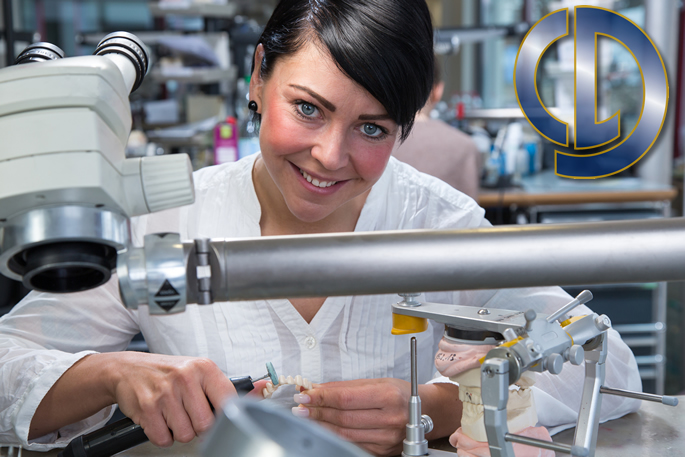 Lab Owners Click Here for Certification Information
Certification in the dental laboratory profession is voluntary. Laboratories who have taken the extra steps to become certified represent the top of their field. CDLs have documented not only compliance with peer-defined standards but a desire to stay in the forefront of the industry. A Certified Dental Laboratory takes pride in the quality and professionalism of its products and services.
In order to be a CDL, there must be one CDT of record within the laboratory. CDLs can receive recognition in a given specialty area if they meet the Specialty Personnel Requirement within a specialty area. Recognition is offered in the following specialty areas Complete Dentures, Partial Dentures, Crown & Bridge, Ceramics, Orthodontics and Implants.
To maintain certification, a CDL must renew annually and report any changes in the number of laboratory personnel or facilities. A complete review is required if the laboratory has moved locations or undergone significant reconstruction to ensure continual compliance with the CDL program requirements.
Frequently Asked Questions About CDLs